Meet Your Women's Nutrition Coach, Katie Bressack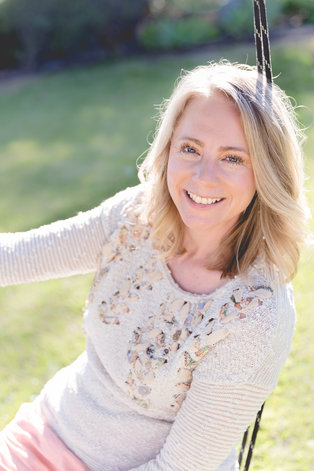 I am an award winning holistic health coach who specializes in women's hormonal health. As a holistic nutritionist I help women prepare their bodies for pregnancy, increase energy levels, get their periods back and on track, lose weight, eat healthier and maintain a balanced mood with my 1-on-1 personalized nutrition and group programs. 
I attended the Institute for Integrative Nutrition and am Board Certified by the American Association for Drugless Practitioners (AADP). I have furthered my education through the Institute of The Psychology of Eating, Dr. Sara Gottfried and Nicole Jardim. I'm also a registered yoga instructor.
I've supported companies through corporate wellness programs for seven years in New York City and Los Angeles. I've partnered with Fortune 500 Companies including Mattel, Vice Media, Digitas, Karl Storz, Publicis Modem and Prodege. I previously worked in digital advertising and print journalism before pursuing a career in nutrition and wellness.
---
Katie's Holistic Healing Journey In Her Own Words…
Growing up I was constantly battling allergies and sinus infections and had an ongoing prescription for antibiotics. I hated getting up in the morning, I didn't really enjoy my job and I was dating all of the wrong kinds of men!
I had no idea what to eat to nourish my body. I tried the low-fat/no-fat diet, went sugar-free and carb-free. Most of the food I was eating was only feeding the inflammation in my body, especially my addiction to dairy – oh my goodness I couldn't eat enough cheese and ice cream. I was seriously stressed and overwhelmed all of the time and this lead to some pretty restless nights. I always felt low and sad the few days before my period which really affected what I was eating and how I was showing up every day.
During my late twenties living in NYC I finally found a holistic doctor who changed my life. She sat down with me for an hour and asked me questions to really get to the root reason I wasn't feeling healthy. She took me off my allergy and sinus medicine and approached my health in a very holistic way. I started using a neti-pot every day, took probiotics, started taking yoga and slowly added meditation into my life.
It's been a journey since I met this woman. I became obsessed with finding my healthiest self, I read tons of nutrition and self-care books, and I seriously feel better now than I did in my twenties and I'm 38! Once I started to really take care of myself, when I really nourished my body with healthy food, and balanced my hormones, added in the best movement for my body and found a new relationship to myself everything in my life improved. I became a yoga teacher, fell in love, went back to school to study nutrition and wellness and moved to Los Angeles where I'm so lucky and grateful for warmer weather and sunshine.
My holistic healing approach for nutrition and wellness counseling is the same way I approached my own health. I work with women to help them discover the root reason they are not feeling healthy in their body and create a plan that is simple to implement into their busy lives. I believe it is the small changes we make every day that really create a big difference.
My clients share with me that they never thought it was possible to crave greens, find calmness in their day and to have enough energy to enjoy the things they love to do. They also can't believe how easy it is to lose and keep off weight after they have been trying so hard to lose it for so many years.
I take the struggle out of being healthy and help you ease your way into your new lifestyle. You do not have to feel overwhelmed at the thought of creating new habits, I am here to support you on your journey to your healthiest life where everything and anything is possible.
Are you ready to take this journey with me?
Big Hugs & Health,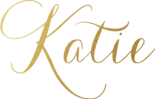 More About Me…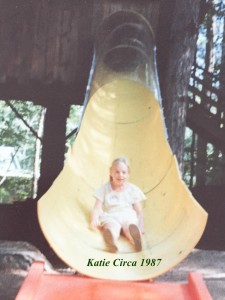 I grew up in New Hampshire, lived in NYC for almost ten years and now live in Los Angeles. I miss all my family and friends on the east coast but I can't even begin to tell you how much healthier I am living out west in the sunshine.
My family and friendships mean the world to me. There is nothing better than catching up with one of my favorite people chatting about our dreams and life especially over tea or one of our favorite movies in the background.
I am a recovering perfectionist, which still gets the best of me. I am learning to say no more and not overcommitting myself. It's all about practice not perfection!
I attended the University of New Hampshire and spent a semester living in London where I met one of my closest friends. I was an English Major with a minor in Theater. My goal was to become a Theater critic, but learned fast that I'm not the most critical person.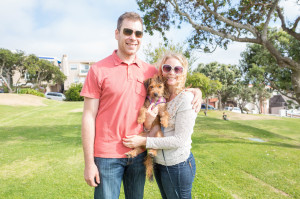 I love going to the theater and singing Karaoke!
After college I moved to New York City and worked in publishing then digital marketing and sales. I worked hard but was never super excited about any of my jobs. When I slowly started to heal my body I got my yoga teacher certification and went back to school and studied with some of the best doctors, life coaches and healers at the Institute of Integrative Nutrition, The Psychology of Eating and Dr. Sara Gotfried.
My favorite food is pizza (well only NYC Pizza Grimaldis and Luzzo's.)
I had horrible PMS when I was planning my wedding which prompted me to study with Dr. Sara Gottfried. I haven't experienced that type of PMS again after I balanced my hormones, I believe this has kept my marriage happy and love supporting women on their hormonal journey.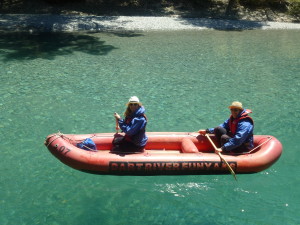 I can't get enough of visiting new places and meeting people from all over the world. Recently I have visited India, Bali, and Japan.
Snuggling up on the coach to a good book with my puppy Piper in my lap is how I enjoy a quiet afternoon.
I love what I do especially getting to know all of the amazing women who come into my life.
Let's spend some more time together. I use facebook and instagram to inspire and support my community – you can find me here:
Play with me on Instagram
Friend me on Facebook 
Looking forward to getting to know you!
Katie's Education
Board Certified Integrative Nutrition Health Coach, Institute Of Integrative Nutrition 
The Psychology of Eating Certification, The Institute of The Psychology Of Eating 
Certified Yoga Teacher, Joschi Yoga 
Certified in Thai Yoga Massage, Lotus Palm
University Of New Hampshire, 2002
Trained in Dr. Sara Gottfried's The Hormone Cure, 2013
Completed Nicole Jardim's Apprentice Program, 2017