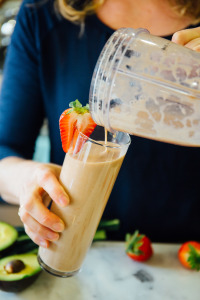 Are you waking up in the morning, hitting the snooze button, sleeping just a little bit longer… and then finally jumping out of bed, rushing to get dressed and running out of door? Chances are you arrive at work, have a cup of coffee and find yourself starving by 10 a.m.
I don't want to assume anything B U T  you may not be feeling your best every single day and may not even realize this because its your norm.
Well it doesn't have to be! I recorded an audio for you with three quick suggestions to help you feel better instantly… and it's super easy to start right N O W!
Listen Here
If this audio resonated with you, you're probably thinking NOW WHAT? I know what I need to do, but I am having a hard time implementing it. How do I do this when I just get caught up? How can I lead the most fulfilling life, when I forget and fall into a downward spiral? 
That's why I am hosting a one day retreat on Feb 6th with my dear friend, women's leadership coach and yoga guru, Thais. Because saying you're going to do something and actually doing it are two different things. And most of the time, what is preventing us from feeling good in our lives is deeply rooted in our unconscious mind. Until you bring that out into the open, you may be feeling stuck for a long time.
Come explore with us what it could look like for you to actually feel GOOD in your life – joyful, healthy and fulfilled. You will be pampered with gentle, yummy yoga, amazing goodies in our swag bag, nourishing lunch and most importantly, tools to actually change your life, permanently. We only have a few spots left so be sure to get your ticket today.
Big Hugs & Health,