Last week I shared with you three ways you can start to improve your cycle right now, I hope they were helpful tips that you have been able to start including into your life. Over time, I know that you will start to see a difference in the way that you feel every month.
Today I'm sharing with you one of my favorite health coach secrets, this trail mix is delicious and super easy to make. Many of the women I support feel so much better when they have a little bit of this trail mix throughout the month, but especially the week before their period. That is because the week before your period the iron and magnesium levels in your body drop rapidly. Most often, this drop in both of these minerals is what  makes us feel tired and agitated. By adding in more iron and magnesium rich foods you will feel calmer and more balanced in your body.
So many of us are low in both of these nutrients and magnesium is especially important because it is the the anti-stress mineral. We are often over worked and busy and when we lack magnesium this is often why we feel overwhelmed and stressed. To put it simply,  eating more foods with magnesium will help you feel less stressed throughout the day, another reason this trail mix is vital.
Women's Hormonal Balancing Trail Mix
Grocery List: 
1 cup of goji berries
1 cup of cacao nibs
1/2 cup of shredded coconut
2 cups of pumpkin seeds
Directions: 
Add to a mason jar and shake it up!
Katie's Tip:
You can double or triple the recipe so you can take it with you to work every day
What are these superfoods and why are they good for hormones?
Goji berries 
Are sweet-tart bright red berries that are considered a superfood because of their high levels of vitamins, minerals and antioxidants. You can use them in this trail mix, on top of smoothies or oatmeal for extra taste and flavor. The berry is high in Vitamin C and is a great source of Iron and Vitamin A.
Cacao nibs 
Cacao is real chocolate! It contains no sugar and is what has all of the health benefits, unlike the chocolate we are used to eating, even the dark chocolate. Cacao is one of the best dietary sources of magnesium and has 6-percent of your daily needed iron intake. Cacao nibs are also high in antioxidants. I use the nibs for trail mixes, smoothies and on top of chia seed pudding or oatmeal. I also use cacao powder for my smoothies and when I bake.
Coconut 
Is a healthy fat so it's a great way to add a little more fat into our diet to help balance our hormones. Coconut also contains iron which is especially important for healthy circulation and cell growth. The dietary fiber, an added benefit of this superfood, which helps us stay full longer.
Pumpkin seeds 
I like to think of pumpkin seeds as one of the healthiest foods out there. Just a one-quarter cup contains the recommended daily amount of magnesium that we, as women, need. These tiny seeds also contain zinc (for immune support), copper and manganese. Plus they also contain antioxidants to help us looking young and healthy.
I suggest making a batch of this trail mix every week and have it at work. It really helps with the 3 p.m. energy slump and sugar cravings! I purchase my superfoods via Thrive Market. They are almost half the cost of Whole Foods, and deliver right to your front door.
Let me know how you feel after trying this trail mix out for a few weeks in the comments section below or send me a note to fill me in.
Big Hugs & Health,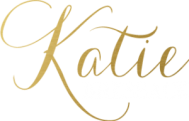 P.S. Become a part of our community. Each week we share recipes and women's wellness tips to help improve your healthy life. Join us today!