Live your most energized &

 nourished life

 
We're coming together for five healthy weeks so you can learn how to support your body and hormones.
This is not a detox or a cleanse, but a system that has supported my clients over the years so you no longer feel depleted, hangry or moody.
Hormones are in charge of everything that happens in your body. They regulate whether you feel cold or hot, crave sugar, gain or lose weight, if you have energy during the day and can still get a good night's sleep, even your moods!
When your hormones are supported, everything and everyone in your life is supported.
If you are experiencing heavy periods, irregular periods, intense sugar cravings, exhaustion, or have any sort of anxiety, these are all signs that your hormones could be out of balance. Join me and start supporting your body in a way that not only nourishes it, but changes the way you feel every single day.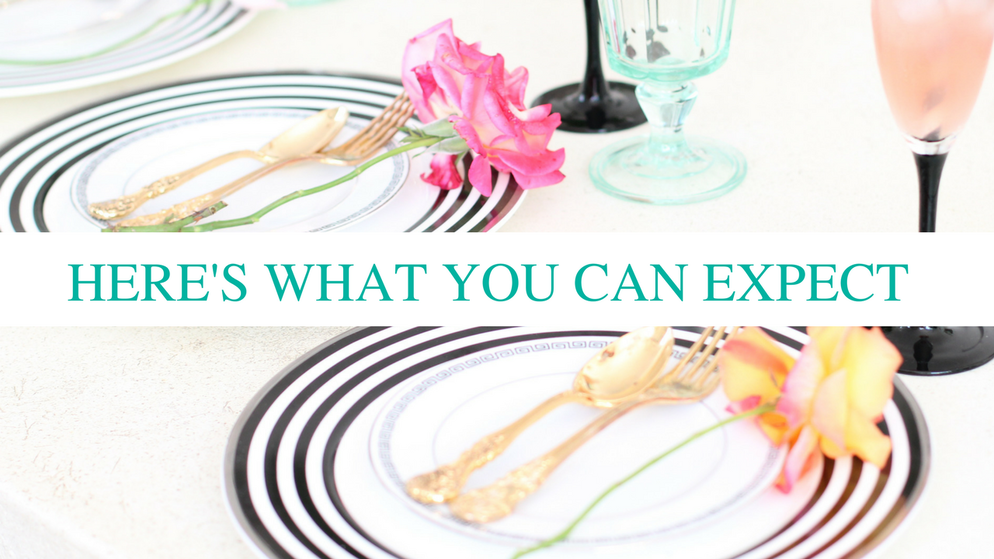 More energy than you have felt in years. It's time to have enough energy in the day for the things you enjoy doing. You deserve to leave work and have energy to meet up with friends or take a yoga class, whatever your heart desires without forcing it. Because every night doesn't have to be all about netflix & chill!
No longer feeling anxious about your period and all that PMS! Did you know that PMS is not normal? It's only considered normal because most of us experience cramps, mood swings, bloating and breakouts the week before our period. BUT when our body is nourished, we no longer have to live with PMS! It's true and can be your new normal!
Feeling confident that you are taking the best steps to support you and your health, not only for the five weeks we are together, but for the rest of your life. Whatever hormonal life transition you are in, these five steps are beneficial and can make a huge difference in the way you feel.
Feeling empowered that you have the right tools for your body. So much of the information out there has been written by men for men, think about all of those diet books and diets you've tried that only frustrated you because you don't get results. It's time to support your hormones so your overall health can be supported.
Clear skin because breakouts should stay in middle school and not follow you as an adult. Clear skin is a result of what you put in your body, not what you put on your body.
Take a look at what others have to say about katie
I was battling with hormonal imbalances that neither I, nor my doctors could explain. Katie infused a new and holistic approach to wellness into my life. After not getting my period for a year, I have it monthly now! After working with Katie, I feel like a whole new person and my latest lab results show that my hormone levels are coming back into alignment. Katie's encouragement and passion for what she does has completely changed my life. ~ Drisa Carrizo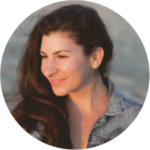 After I had my son, I thought I just had a new type of cycle. PMS, bad skin and low energy just came with the whole "motherhood package", right? But while working with Katie I started to incorporate ways to take care of myself back into my lifestyle. Finding a balance in my life, in my choices and in my cycle has made such a huge difference. My cycle is better than ever, my skin looks and feels great, my energy is off the charts and I am really proud of myself. Katie's support made all the difference in this process. ~ Alyssa O'Brien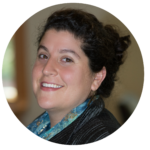 I came to her with major complaints of hormonal imbalance – breakouts, mood swings, anxiety – and she compassionately addressed every issue with super simple changes to my diet and way of being. I am so grateful to Katie! ~ Mary Beth LaRue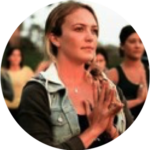 I no longer deal with any symptoms related to my period. Not only does Katie help you determine what to put in your body, she also approaches this journey from a holistic perspective. I used to get sick a lot, and since working with Katie, I haven't gotten sick once. I attribute this to changing my diet, eliminating stress, and exercising more.  I was also able to embrace a more positive mindset which led to more positive changes and even significant weight loss. I feel really confident in my clothes and in my body and I have the energy and health to accomplish anything. I could go on forever…. ~ Jessica Sheehy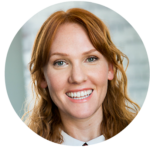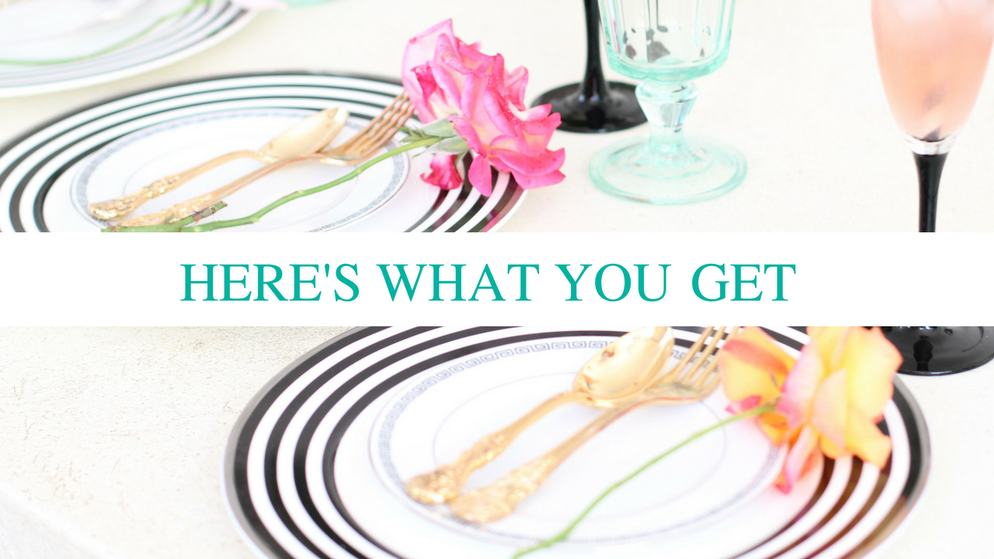 Two 30 minute one-on-one sessions which are personalized to your health. A questionnaire will be sent before each session to make sure we are targeting your specific health needs.
Five weekly group calls. All calls will be recorded.
Wellness Wednesdays in our private FB group! Weekly meditation, deep breathing and stress management tips to help support you during the entire five weeks
A private Facebook group
Healthy recipes that are easy to make
A community where you will be seen, heard and supported
Email support throughout the program
A new healthy lifestyle and the confidence to continue taking care of you for the rest of your life
Week 1 – What's On Your plate
Eating For Your Hormones
What you eat directly affects the health of your hormones, which directly relates to how you feel. The most important step we can take to help regulate our body is by making healthy hormone supported changes to our diet.
The exact foods to eat for breakfast, lunch and dinner as well as snacks

How to keep your blood sugar levels balanced

Easy, quick meals that will nourish you during the day and give you energy
How To Stop Sugar Cravings For Good!
Sugar, lack of sleep and too much stress is wreaking havoc on our health and hormones. This week is dedicated to kicking your sugar and or salt cravings to the curb by nourishing your body with food and helping you get a better night's sleep. You will see an increase in energy levels, less cramps, bloating and PMS!
Nourish the body with the right foods to stop your body from craving sugar in the first place. Develop a healthier relationship with food, especially sugar
Sweet treat recipes without added sugars that taste really good!
Create a morning and evening routine that sets you up with energy for focus during the work day, but helps you unwind in the evening to get a restful night's sleep
week 3 – improve your digestion 
 Banish Your Bloat 
We are only as healthy as the food we can digest, that is why it's so important to our overall hormonal health to have a healthy digestive system. If you are experiencing any bloating, constipation or diarrhea no matter what time of the month, it's a sure sign that we need to support your gut health in order to help improve your hormonal health.
Add in foods that support your digestion
Understand what foods might be causing bloating and digestive issues
Broths, teas and supplements to help support your digestion
week 4- support your liver
Show Your Liver Some Love
Not only is the liver helping removing toxins and chemicals from our body, but it also helps break down estrogen. A healthy liver helps keep estrogen levels balanced in the body, which will promote overall hormone balance.
Reduce your toxin exposure. This is one of the most important steps we need to take now for the future of our health
Adding in foods and herbs that help support the liver
The essential supplements to support your hormones
week 5 – Your Healthy Lifestyle
Tie It All Together 
Learn how to support your body all month long with the right foods and movement, plus learn how to track your cycle to help you get better results with what's on your plate. 
How to sync movement with your cycle so you can get the most out of your workout
Work with, not against your hormones to create more energy, and flow into your life

Time management techniques and the exact next steps to take in order to continue supporting your health and hormones 
Katie Bressack is an award winning health coach who specializes in women's hormonal health. A graduate of the Institute of Integrative Nutrition, Katie has studied with Dr. Sara Gottfried, author of the bestselling book, The Hormone Cure, and has supported hundreds of women in reaching their nutrition goals. She is also a Registered Yoga Teacher. Katie is here to empower you to live your healthiest life right now full of energy and well being. Read more about Katie's mission.


First Group Call at 5:30 p.m (pst)
Weekly Wednesday Wellness Meditations & Stress Management Tips at 10 a.m. (pst) in our Private Facebook Group
INVESTMENT FOR THIS LIFE CHANGING PROGRAM IS $297
JOIN OUR WAITLIST FOR THE MARCH BOOTCAMP
I'm In!
Questions? Connect with me katie@katiebressack.com for more information
This is a non refundable program *
Copyright ©2018 Katie Bressack | All Rights Reserved