Nutritional Support For Prenatal, Natal & Postnatal Health
I help support women during all phases of pregnancy; preconception, natal and postnatal with 1-on-1 nutrition, hormone and wellness support.
Preparing Your Body For Pregnancy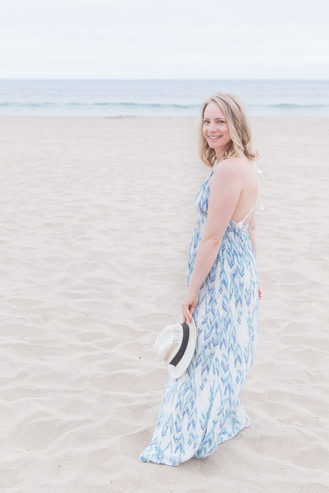 I help support women during all phases of pregnancy; preconception, natal and postnatal with 1-on-1 nutrition and wellness support.
The crucial period before conception we want to spend four to six months eating foods that help support our fertility and ovulation. If you've been on any type of birth control it's important to get your hormones back on track and make sure you are ovulating. This is an important period of time to slow down enough to clean up your diet, understand your body and feel more empowered about this next journey in your life.
During our six-months together I will support you to help get your body, physically, emotionally and spiritually ready to have a baby. Together we will look at your diet, your schedule, your needs and create a plan that supports your body so you can have a healthy conception and pregnancy.
Health Coaching & Pregnancy Nutrition Sample Sessions 
Cleaning up your diet and adding foods in which increase fertility
Understanding your cycle and hormone levels
How to be consistent with your healthy habits despite a busy schedule
What foods you can eat to help with your immune system and gut to increase your fertility
Discover why you are really emotional eating and how to really nourish your thoughts and body
What are superfoods and how they can help increase fertility
Add in supplements that are healthy to help increase fertility and ensure a healthy pregnancy
Helping you cope with morning sickness during the first trimester and throughout your entire pregnancy
Support with postnatal nutrition to ensure you and the baby are getting the best nutrients
I understand the emotions that come up when you are trying to get pregnant and I know that this might not be the easiest thing for you so during our personalized one-on-one sessions I promise to be there to support you during each stage of this journey.
Natal Nutrition
During each trimester of your pregnancy you will experience different hormonal shifts. Eating to support you during this time can help keep your energy levels up and your cravings down. I will help you during each trimester to make sure that you are eating as  healthy as you can, understanding your cravings and keeping morning sickness at a bay.
Postnatal Nutrition
It takes ten months to prepare your body for a baby, so please remember that it's not a race to get your body back. We want to start by nourishing your body with healthy foods to help support your hormones, especially during recovery time. We can also add in specific herbs, broths and foods to help with breastfeeding and hormonal support.
If you are ready for support reach out today and schedule a consultation with me. 
---
"Working with Katie has been great. I went through a long fertility process and am so grateful to have had Katie to talk to. We used food to try to work through the hormone fluctuations brought on by medication. I don't think my journey with Katie ends here. She helped to educate me and in turn I have become interested in understanding the food industry and how my body reacts to what it ingests. With Katie's help, I've become a better version of myself and I am in control of the relationships I have with others, exercise, food, my skin etc and I have a healthy baby boy now!  ~ Cailin Donovan
---