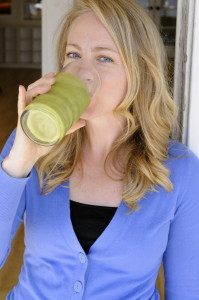 Are you feeling a little bloated, craving sugar, have low energy and are experiencing crazy mood swings?
Now is the time to eliminate toxins from your body and help support your body back into balance.
 The best way to give your body more energy and balance your mood is by detoxing with real whole foods.
This Thrive In Your Body Jump Start is designed to help you:
Eliminate your body of toxins
Feel energized
Decrease cravings
Improve bloating and digestion
Balance your body
Improve your mood
Reduce stress in your body
Tune into and listen to your body
Prepare healthy meals
Kickstart weight loss
For just $47 you receive 
5 days of Simple Delish Recipes
A downloadable grocery store list
A Self Care Check In
Daily Inspirational Emails
An invite to our private Facebook Cleanse Group
My support! I am easily reached via email for any questions you might have!
Click below to purchase Katie B's Jump Start:

 Jump Start Testimonials
 I am happy to report that my sugar and coffee cravings are gone now. Hallelujah! Energy level is much better.
When I completed the 5-Day Spring Cleanse my first thought was one of relief. Because of stress at work and grad school, I was relying on sugar and caffeine to get me through long days. I have always been very healthy, but I realized that I was forming a reliance on sugar to get me through one deadline after another, and it started to scare me. Understanding that many of us on the 5-Day Cleanse had busy lives, she designed the plan to be convenient to follow. This was a huge plus and probably the reason that I stuck with it. I prepared almost all of the meals on Sunday before the cleanse, and separated them into portions (as she suggested in the plan). 
The real eye-opener for me was that I was not eating enough fat and protein. Since I sometimes go many hours without eating while at work, I realized through this cleanse that I was turning to sugar for energy. The plan called for lots of avocados that at first I hesitated about. It turned out that after eating her planned meals for the five days, I no longer craved sugar because I was eating nutrient-rich food packed with the protein and fats I was depriving myself of without realizing it. 
Katie's 5 Day Cleanse trained me on how to better prepare food for the week so that I don't feel famished, and how to form a balanced meal that will keep me energized. I have been juicing and exercising for years, and as I mentioned, considered myself to be healthy. It wasn't until stress took over my life that I realized my food choices were making it harder for me to cope with that stress. Katie's Spring Cleanse changed that. I am also happy to report that I have not had a cup of coffee since the cleanse, which is a huge accomplishment for me. 
I am so relieved that Katie got me off of sugar and caffeine addiction, into a healthier, more energetic life again! 
~ Erin Irving Clemens 
The recipes were super easy to make, which helped me fit the cleanse into my busy lifestyle. It also helped that they tasted delicious! I even had friends at work ask to taste the pea soup because it smelled so yummy!
Prior to the cleanse I was feeling lethargic, but during I found I had more energy and felt less stressed. I felt so good energy wise I've tried to continue with certain elements of the cleanse like the green smoothie and warm water and lemon each morning.
Thanks Katie!!! ~ Theresa Luongo Pinelli 
Before the cleanse I needed a cheese stick everyday (not kidding!).  When I started eating Avocados throughout the day I noticed that I no longer had a cheese craving…which I was not expecting at all. 
After the cleanse, I'm eating fewer avocados but find that I still try to eat at least one a day …and have no had a cheese stick since!
~ Lauren Murphy 
 I feel great after that cleanse! I've lost weight, I've been keeping up with my running and paying attention to what I eat. I have a ways to go to reach my goal, but I really think that jump start started my progress. Thank you!!! 
~ Maria Clements 
I LOVED the cleanse! It was very conveinent and I really liked having food ready for the week! 
~Deidre Silva
"I've noticed my energy is higher, I feel good less hungry and grateful to enjoy new foods plus time with family is more enjoyable because of feeling better. And my clothes are starting to fit better too!"
~ Sylvie Smith 
Have questions? Email me today.
Now are you ready to feel amazing and healthy? Let's get started! Click below to purchase:

Big Hugs & Health,
Katie