I create personalized nutrition and wellness programs for women. I have helped women lose weight, create hormonal balance to help with PMS, fertility and menopause and have supported many women experiencing thyroid issues.
The women I have supported not only gain health and wellness guidance but also feel empowered, beautiful and confident in their bodies. I hope these client stories will inspire you to make you and your health a priority.
---
Weight Loss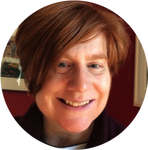 When I started working with Katie I was at a low. I was drinking 5+ cups of coffee a day to stay awake and felt like I was in a "fog." Katie took the time to discuss my health with me and came up with some easy solutions. After just a week, I was down to 1 cup of coffee a day, and felt more alert and cheerful. Katie provides some great tools, and is not pushy. In the past, I have tried diets with a lot of "rules." Katie's plan is not a diet, and you can take it at your own pace, adopting new habits over time, which makes them easier to put into place. I'm feeling better about myself. I am amazed at how much more energy I have, just by making the switches you suggested for my morning, stuff I used to want to put sugar on actually tastes sweet without it.  I haven't stepped on a scale, but I can tell I have lost weight. ~ Mary Parent 
Katie helped me to eliminate foods that were not nourishing my body and made me feel bloated and tired. Now I eat foods that are healthy, delicious, and make me feel energized. Since working with Katie I have lost 30 pounds and counting. ~ Donna Gilroy
---
Nutrition For Pregnancy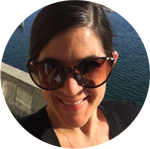 Katie has helped me in many areas of my life from nutrition, to stress management, balancing my hormones, getting pregnant and relationships – with myself and with others. Overall, she has truly supported me in finding the path to living a more present, mindful life. I feel better than I have, probably ever!
When we first started working together I was really struggling with coming off of the pill. My moods were all over the place, my digestion was a mess, I constantly felt overwhelmed and stressed.
Throughout our sessions she would always listen, and respond with proactive and thoughtful advice. She really goes out of her way to be available if you have questions, or need a little extra support. I feel she has equipped me with the knowledge and the tools to take care of myself better, and show up everyday as the best version of myself. She not only has been my counselor, but my friend. ~ Bridget Sweeney
We used food to try to work through the hormone fluctuations brought on by medication I was taking. Katie helped to educate me and in turn I have become interested in understanding the food industry and how my body reacts to what it ingests. With Katie's help, I've become a better version of myself and I am in control of the relationships I have with others, exercise, food, my skin etc. Plus I now have a healthy baby boy!~ Cailin Donovan 
---
Hormonal Balance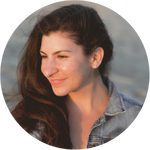 I was battling with hormonal imbalances that neither I, nor my doctors could explain. Katie infused a new and holistic approach to wellness into my life. After working with Katie, I feel like a whole new person and my latest lab results show that my hormone levels are coming back into alignment. Katie's encouragement and passion for what she does has completely changed my life. ~ Drisa Carrizo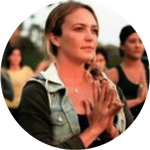 I came to her with major complaints of hormonal imbalance – breakouts, mood swings, anxiety – and she compassionately addressed every issue with super simple changes to my diet and way of being. I am so grateful to Katie! ~ Mary Beth LaRue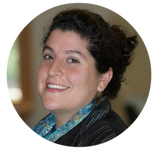 After I had my son, I thought I just had a new type of cycle. PMS, bad skin and low energy just came with the whole "motherhood package", right? But while working with Katie I started to incorporate ways to take care of myself back into my lifestyle. Finding a balance in my life, in my choices and in my cycle has made such a huge difference. By finally learning to put myself first, my relationship with my son, my husband and MYSELF flourished. My cycle is better than ever, my skin looks and feels great, my energy is off the charts and I am really proud of myself. Katie's support made all the difference in this process.  ~ Alyssa O'Brien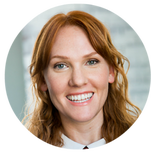 I no longer deal with any symptoms related to my period. Not only does Katie help you determine what to put in your body, she also approaches this journey from a holistic perspective. I used to get sick a lot, and since working with Katie, I haven't gotten sick once. I attribute this to changing my diet, eliminating stress, and exercising more.  I was also able to embrace a more positive mindset which led to more positive changes and even significant weight loss. I feel really confident in my clothes and in my body and I have the energy and health to accomplish anything. I could go on forever…. ~ Jessica Sheehy
Before working with Katie I was miserable, grumpy, tired, had bad PMS and cramps. With Katie's support I am happier, energetic, I have no PMS or cramps and I am more focused on my work. ~ Julie Cardoza 
I have gone from an exhausted, stressed, emotional eater, daily diet coke dependent woman with little self confidence to one that knows she can get through the worst of the worst and do it in a graceful way. I am learning to say "no" after 48 years of always saying "yes" to anyone and anything. My mood swings and binge eating are much better controlled since I have been eating to regulate my hormones. Huge differences thanks Katie and I am so grateful! ~ Christine Framstad 

---
Improved Energy, Mood and Nutrition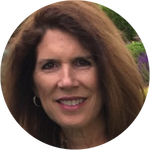 Before I met Katie as my health coach I never knew what to eat each day, I snacked all day and I had no exercise routine. I was losing my hair from the prescription medicine I was taking and I felt tired all day long with no sleep at night. I used to eat lots of carbs and sugar to get some quick energy and I drank lots of Arnold Palmer's (lemonade iced teas) and I had migraines quite often. With Katie's nutrition and wellness coaching, I was able to get an eating plan that gave me energy, got my hair to come back to its normal condition and I started on a daily walking regime that made me feel energized and helped me sleep better. Katie gave me recipes and a specific food plan for me to try and I had the confidence to start cooking as well. ~ Abbie Clarke
Katie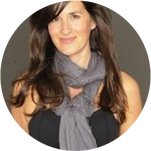 brought an increase of good, pure, natural foods into my life, helping to increase and sustain my energy levels, as well as lessen my sugar cravings. I learned that my diet was missing some essential whole foods, super foods, and greens. When Katie had me consciously eating greens 2-3 times a day, my sugar cravings shifted and my energy levels increased (which is something I really needed to shift!). Thanks to her, my diet is at 80/20: 80 percent is delicious and pure and 20 percent is delicious and decadent! It is a perfect balance for my life. Lastly, I just want to add that Katie is an amazing listener, and very attentive. I really felt so supported the whole time we worked together. Thank you for everything, Katie!" ~ Linda Baffa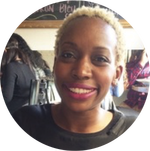 Working with Katie gave me the necessary knowledge about my health, making me wiser in how I approached my wellness management. I feel confident in my health and now know how lifestyle and food affects my body. I feel great all around and sure of what I am doing. I value what I learned and know it is for a lifetime. I have also lost some weight, even though that wasn't my focus, and am feeling healthy in my body. ~ Kaeisha O'Neal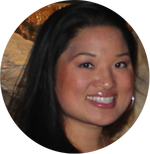 This by far has been one of my best life decisions. Katie is my true hero. She has taught me many valuable healthy lifestyle best practices. Life can easily get in the way and we often do not realize that we neglect ourselves. Through Katie's guidance and support, I learned the importance of self care. So many beautiful and amazing things have happened to me by a simple paradigm shift. I am very happy to be the new healthier me! Katie's vibrant energy has truly made a positive influence to my life. ~ Christine Pham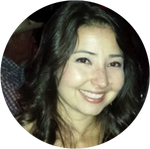 While working with Katie, I learned to incorporate new and more nutritious foods into my diet, such has quinoa and green smoothies. She also gave me healthier recipe options and taught me new cooking strategies. Katie even has healthy dessert choices too! I am happy with the changes I have made so far, and feel like I have the tools I need to maintain healthy eating habits during my recovery from surgery. Thanks Katie!" ~ Melissa Morris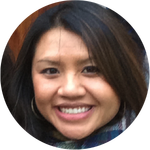 Within weeks of working with Katie, I was practicing yoga regularly, having daily green smoothies and on a road of a balanced lifestyle. Within a few months of working wit Katie, I fulfilled a life long dream of moving to another country. Katie has been a great support both in my health journey as well as my life journey. She has changed my life in ways that I will forever be grateful for. I am living the best life yet and am in love with the person I've become after working with her. I am so much more aware of my mind and soul and make daily choices to do what is best for my body" ~ Angela Pham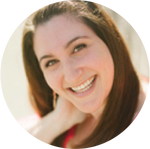 Before I worked with Katie, I was feeling out of control. I was not eating well and didn't move my body. With Katie's support I have learned a lot about myself and am on the road to being a happier, healthier person that feels like she is in tune with her body. I've also learned to say no when I need to and now recognize and validate who I am as a person which is helping me make me a priority.~ Dara Kaplan 
Within the first month of working with Katie, I started to experience sleep improvements. Katie's support also helped me to gain control of my stress and anxiety, something that was taking a toll on all areas of my life. Controlling these areas of my life has helped me to have improved digestion, decreased headaches, better performance at work, a healthier relationship with my boyfriend, and especially a much healthier relationship with myself. I also gained a great amount of nutritional guidance and support with Katie. She helped me to recognize what foods were making me feel bad, unsatisfied, or just overall icky. I cook more, I know what to shop for at the store (and what to avoid), and I feel more confident ordering out in restaurants. At this stage in the game, I have all of the tools I need to be successful. It is now up to me to keep using them! ~ Jourdan Evans 
Before I worked with Katie I was very addicted to caffeine, had numerous gastrointestinal issues, and was constantly stressed. Since working with Katie I have quit coffee and energy drinks. I have gotten off of my prescription antacids and learned foods that work well with my body. I have also incorporated stress management techniques and learned to love myself and my life. She is incredibly warm, supportive, and accepting of where you are at on your health journey. She also has great advice and helps set realistic and achievable goals to move you forward. I would highly recommend Katie's program to anyone struggling with what to eat and how to manage daily stress. Unlike many programs out there, she uses a holistic approach that incorporates body, mind, and spirit. She changed my life! ~ Elyse Parke 
Want These Results Yourself?