Meet Your Corporate Wellness Expert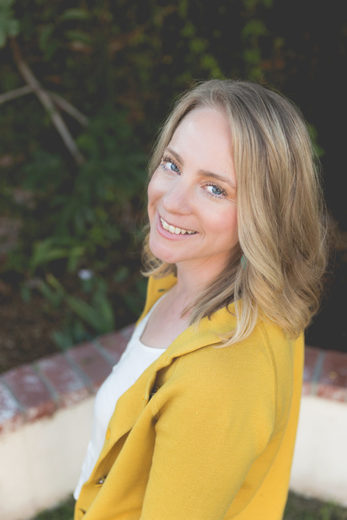 I have supported companies through corporate wellness programs for six years in Los Angeles and New York City. I've partnered with Fortune 500 Companies including Mattel, Digitas, Karl Storz, Publicis Modem and Prodege. 
I previously worked in digital advertising and print journalism in New York City before pursuing a career in nutrition and wellness. When I was in the corporate world in New York City, I learned how bringing healthy food to work helped maintain my energy levels during the day, and that taking a lunch break to work out could make or break my day. The more I paid attention to my own well-being and health, the better I felt at work and my work productivity improved.
Now, as a Certified Holistic Health Coach and Corporate Wellness Expert, my mission is to make wellness an essential and important part of the workplace. With my support, employees have better energy levels, reduced stress levels, and learn how to take care of themselves during a busy work day.
Because of the high-tech, high-stress contemporary corporate workplace, today's professionals are in more need of health and wellness than ever before. A happier, healthier, more balanced employee yields more productivity, increased focus, and enhanced creativity that is invaluable in a competitive marketplace.
According the Harvard Business Review, every dollar invested in employee wellness programs can yield up to $6 in health care savings. That goes right to your company's bottom line!
Corporate Wellness Programs & Classes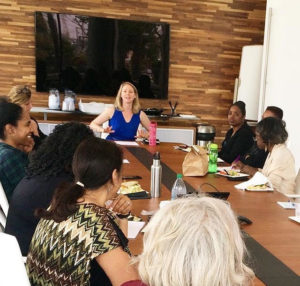 As your Corporate Wellness Expert, I partner with your HR team to bring Nutrition and Wellness knowledge into your workplace, as a personal health coach to you and your employees. My corporate wellness programs include health and nutrition workshops, one-on-one nutrition counseling, cooking classes, challenges, and tele-classes to support and inspire improved health in your business.
Contact me today to discuss how we can create a personalized program to bring wellness into your workplace.
Please download my speaker sheet for more information on workshop topics!