Book Katie Bressack As Your Next Keynote Speaker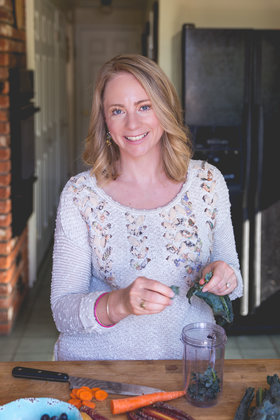 I'm available for speaking engagements for corporations, associations, public seminars and events.
Many times when we want to make changes to our health and wellness it can feel overwhelming and we have no idea where to start. That is why I love sharing how small changes can make a big difference in the way that you feel every day.
I am a Holistic Nutrition and Wellness Coach specializing in women's hormonal health and bring wellness into the workplace with my corporate wellness programs. My mission is to inspire and support busy men and women so they can live healthy and vibrant lifestyles.
I draw on my personal experiences with my health and share with audiences simple and easy steps that they can take to create more wellness in their lives. When I made my health a priority I couldn't believe how much more energy I have, how my mood swings improved along with my cravings.
I'm so passionate about helping others live their best life and would love to share healthy living tips at your next event. If you'd like to chat about how we can personalize your next event with wellness please send me an email today (Katie@KatieBressack.com) or call (323) 379-4215. I have additional information on my Speaker Sheet that you can download.
Some Places I've Spoken as a Nutrition Expert
Women Empowered Conference
University of Southern California
Lululemon
Athleta
Mattel
The Green Yogi
Karl Storz
Yoga Vista
PCT
Learn It Live
South Bay Yoga Conference
Interested in hiring a healthy living keynote speaker? Contact Katie for your next event! Please email Katie (katie@katiebressack.com) or call(323) 379-4215.