Healthy Holiday Gift Guide 2017
One of my favorite things about the holidays is that I get to share my favorite health obsessions with my family and friends. Each year, I create a Healthy Holiday Gift Guide for you, and most of the gifts I suggest are ones I have already gifted or am planning on giving as gifts this holiday. I hope you find this helpful as you share the gift of health with your loved ones this season.
Here are some healthy and fun holiday gift ideas for you! 
Healthy Holiday Survival Guide
The holidays are for giving, so the first gift on my list is a free Healthy Holiday Survival Guide. I created this guide to help you stay healthy and nourished throughout the holiday season. Be sure to enter your name and email address below to get all of my top lifestyle tips. You can also share this gift with your loved ones by filling out their info below!
Thrive Market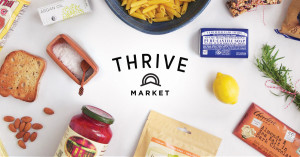 If you love Whole Foods (but not their prices) then Thrive Market is the perfect gift for you and your loved ones. Think of this online store like a Costco married a Whole Foods but all of your favorite healthy treats are delivered straight to your door. For the holiday season and just for you Thrive Market is offering a one month free membership + 20% off your first purchase. Just use this special link to get your offer.
Guided Meditations by Ashley
Six meditations, six new ways to bring more peace, deep healing and self-love into your life! These meditations will meet you where you are–if you are a beginner, these are a great place to start and if you already meditate, each of these meditations makes a wonderful addition to yourpractice! They are all under 10 minutes, making them amazing tools to have with you on the go, at home, anywhere! Perfect gift for your loved ones this holiday season or you. 
Zeeta Body Products 


By now you probably know that I am obsessed with Zeeta Body products. I use the essentials oils, the masks and sugar scrubs every single day and my skin has never felt or looked so amazing. That is why I have included them into my holiday gift list again this year!
Click here to visit their website to view some of the amazing products they have. You can use this promo code: Katie to get 15% off of your special holiday order.
NutriBullet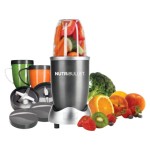 Do you have a special person in your life who loves to drink green smoothies and juices but thinks it might be to difficult to make them at home? Then the Nutribullet is an inexpensive and easy way to get more veggies and fruits into your body. It also has handy to-go cups that make it even easier so you can make your smoothie and take it to work with you in the morning. Plus it's super easy to clean which is always a plus! This is perfect for someone who wants to add more greens into their diet and create more energy into their lives.
I also have tons of recipes to share on my blog, if you want to send your loved one some smoothie inspiration!
Wellness Gift Certificates 


One of the best gifts that I have ever received was a massage gift certificate. Giving the gift of health with a gift card for a health session with me, a massage, an acupuncture session or a few yoga classes (maybe even an online yoga class subscription for the busy woman who doesn't have time to make it to class) is one of the best gifts because they are often the gifts that we don't think about giving to ourselves.
Think about that special person in your life who would truly benefit from some wellness pampering and do some research on the best places near that person. If you need any help, please contact me and I can share with you some of my favorite places.
LifeFactory Water Bottle


I gave both of my parents this amazing gift last year when I saw they were constantly buying plastic water bottles. Since most plastic bottles contain BPA (a chemical used to coat certain metal cans and plastics) I wanted to offer them an alternative that is safer and less toxic.
These Lifefactory water bottles are amazing, they are super easy to clean and very hard to break because of the pretty colors of rubber they have to protect it.  Lifefactory has one of the best customer service people around and just in case you do drop and break it you can get a new bottle replacement for free all you have to do is pay for shipping.
Stocking Stuffer Ideas
Just a few of my favorite healthy stocking stuffers ideas…
Essentail Oils! I love my oils and take them everywhere with me especially when I travel. My go to oils are from Young Living. Here is a link to get a sample kit for your loved ones.
Burt's Bees lip shimmer. They come in fun colors and add a bit of healthy shine to your lips
Candles and chocolate bars with at least 70% cacao
Adult Coloring Books! They are all the rage right now and a great way to help reduce stress and relax
Handmade chopsticks to eat dinner with
Gift Cards to a local juice bar, whole foods or a yummy healthy restaurant, movie or theater tickets
Jumpstart Your Health! My 7 day jumpstart program with a healthy eating plan, supplement guide and downloadable shopping list. Click here for more info. 
YOU 


Remember that spending time with your loved ones for the holidays is always more important and meaningful than anything you can purchase for them. Enjoy this time of year as a way to reflect on the year and make sure that everyone you love knows that you are thinking about them and that can be as simple as a phone call or a hand-written card.
Happy Holidays!
Big Hugs & Health,